Digital Marketing
Digital marketing is an ever-evolving field that helps businesses reach and engage with customers in the digital age. It is the practice of promoting products or services using digital channels, such as the internet, social media, email, and mobile apps. Digital marketing allows businesses to reach a global audience with minimal costs and maximum efficiency. The growth of e-commerce has made digital marketing an essential tool for businesses to increase sales and connect with customers.
As the use of digital channels increases, digital marketing professionals are expected to be in high demand, making it an exciting and promising career option.Digital marketers are responsible for creating and implementing marketing strategies that utilize digital channels, such as the internet and social media.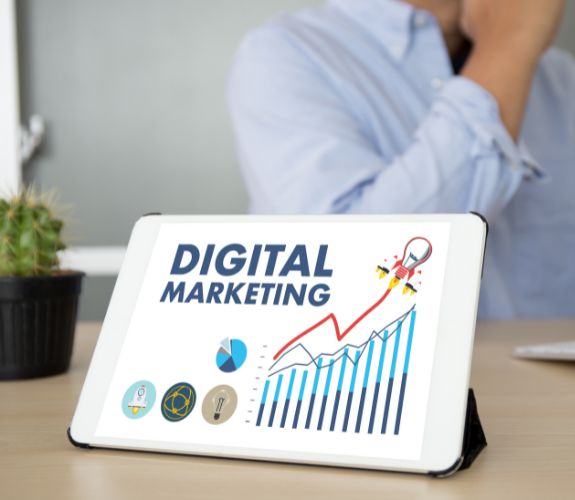 JG University offers a certificate course on Digital Marketing specifically tailored for students who want to learn new technologies and for professionals in the industry seeking to enhance their skills and advance their careers. The JG Cloud Lab will be open 24/7 for participants to conduct hands-on and project work. We make sure that participants have ample opportunities to work with industry leaders while completing these courses, which will help boost their skills, confidence, and networking opportunities. We offer three levels of certification: beginner, intermediate, and expert.