Post Graduate Programme in Fintech & Financial Services
A comprehensive full-time post-graduate Programme that enables you to learn skills that the workforce value the most. Master Financial Technology concepts with a fully recognised Programme in Fintech & Financial Services at JG University.
Format
On-campus, Face to Face, Hands-on, and Immersive Learning
Course Duration
500+ Learning Hours over 12 Months
Start Date
Fall Intake: July 1, 2021
Spring Intake: January 16, 2022
Scholarship
Avail up to 20% Scholarship on Fees
This hands-on 12-month Post Graduate Programme will help you understand Fintech & Financial Services Concepts with best in class theory sessions combined with financial models and economic simulation games to understand its real-life applications. The course structure is compiled with multiple mentorship pogramme and "Fintech Days" to accelerate the learning outcomes.
JG UNI designs its curriculum by putting a lot of emphasis on Whole Brain Learning. Each technical course at JG University is infused with Blockchain and Liberal arts as compulsory modules as we strongly believe that a technical skill's true potential is only unleashed when learned in-sync with cognitive and creative skills.
At JG UNI, the focus is on Whole Brain Learning that will equip our students to tackle the complex problems of tomorrow. Our pedagogy is based on the power of combining left-brain logic with right-brain intuition. It combines collaborative learning, effective communication and sound technical skills in the areas that will influence the world of the future. Each module is organically selected to be a part of the one-year rigorous Programme by looking at a variety of criteria and the most important being its imaginative application in real fields of work.
Payments
Insurance
Deposits & Lending
Capital Raising
Investment Management
Market Provisioning
Regtech
Blockchain & Cryptocurrencies
WealthTech & Robo- advisors
Financial Risk Management
Fintech Business Modelling
InsurTech Management
Usage of Deep Learning Applications
Application of Fintech in Micro-Financing
Usage of Digital Banking
Role of Algorithmic and High- Frequency Trading
Fintech in Wealth Management
Data Scientist
Financial/ Business Analyst
Stock Market Consultant
Compliance Expert
Banking Expert
Investment Consultant
Blockchain Developer
Quantitative Analyst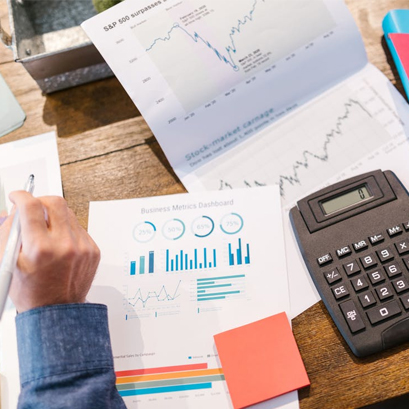 On-Campus Benefits
Opportunity to connect with, problem-solve, and network with other students from a wide range of backgrounds. Greater learning immersion through hand-on labs, Socratic debates, case study approach, real-time research & project assistance.
Admission Process
For information on the admission process or to enroll in the programme, please write to us at connect@jguni.in.
Program Fee
Reach out to our Student Counselor to understand Fees break-up, Scholarship Eligibility or to avail EMI Options.
Request a callback
JG UNI is sponsored by ASIA Charitable Trust (ACT). We take pride in being part of ACT, a pure educational Trust active in the field of education since the last six decades. ACT has established reputed and distinguished institutions of learning from K.G. to P.G. level in Ahmedabad, the financial capital of Gujarat, India.
ACT also manages JG Group of colleges. There are 21 colleges offering Bachelors and Masters Programmes in diverse fields of Business Administration, Commerce, Computer Applications, Education, Law, Nursing, Performing Arts and Physiotherapy.
All these programmes are currently affiliated to Gujarat University, recognised by UGC.